"Housekeeping Supervisor"

Job Description and Typical Daily Activities - Part 2
Job Activities for: "Housekeeping Supervisor"
1) Coordinating the Work and Activities of Others -- Getting members of a group to work together to accomplish tasks.

2) Monitoring and Controlling Resources -- Monitoring and controlling resources and overseeing the spending of money.

3) Guiding, Directing, and Motivating Subordinates -- Providing guidance and direction to subordinates, including setting performance standards and monitoring performance.

4) Communicating with Supervisors, Peers, or Subordinates -- Providing information to supervisors, co-workers, and subordinates by telephone, in written form, e-mail, or in person.

5) Making Decisions and Solving Problems -- Analyzing information and evaluating results to choose the best solution and solve problems.

6) Staffing Organizational Units -- Recruiting, interviewing, selecting, hiring, and promoting employees in an organization.


---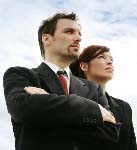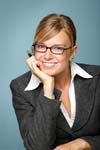 ---
6) Staffing Organizational Units -- Recruiting, interviewing, selecting, hiring, and promoting employees in an organization.

7) Evaluating Information to Determine Compliance with Standards -- Using relevant information and individual judgment to determine whether events or processes comply with laws, regulations, or standards.

8) Estimating the Quantifiable Characteristics of Products, Events, or Information -- Estimating sizes, distances, and quantities; or determining time, costs, resources, or materials needed to perform a work activity.

9) Monitor Processes, Materials, or Surroundings -- Monitoring and reviewing information from materials, events, or the environment, to detect or assess problems.

10) Identifying Objects, Actions, and Events -- Identifying information by categorizing, estimating, recognizing differences or similarities, and detecting changes in circumstances or events.

11) Inspecting Equipment, Structures, or Material -- Inspecting equipment, structures, or materials to identify the cause of errors or other problems or defects.

12) Getting Information -- Observing, receiving, and otherwise obtaining information from all relevant sources.

13) Judging the Qualities of Things, Services, or People -- Assessing the value, importance, or quality of things or people.

14) Organizing, Planning, and Prioritizing Work -- Developing specific goals and plans to prioritize, organize, and accomplish your work.

15) Documenting/Recording Information -- Entering, transcribing, recording, storing, or maintaining information in written or electronic/magnetic form.

16) Coaching and Developing Others -- Identifying the developmental needs of others and coaching, mentoring, or otherwise helping others to improve their knowledge or skills.

17) Performing Administrative Activities -- Performing day-to-day administrative tasks such as maintaining information files and processing paperwork.


More "Housekeeping Supervisor" job description...
---
Click here for "Housekeeping Supervisor" Jobs
See the Future Outlook and Educational Requirements for "Housekeeping Supervisor"
---
Our Most Popular Products
---
---
Holland / RIASEC Career Code: E-C-R SOC: 37-1011.01
---