"Structural Iron and Steel Worker"

Job Description - Part 1
Basic Job Description:
Raise, place, and unite iron or steel girders, columns, and other structural members to form completed structures or structural frameworks. May erect metal storage tanks and assemble prefabricated metal buildings.
Job Duties and Tasks for: "Structural Iron and Steel Worker"
1) Assemble hoisting equipment and rigging, such as cables, pulleys, and hooks, to move heavy equipment and materials.

2) Bolt aligned structural-steel members in position for permanent riveting, bolting, or welding into place.

3) Connect columns, beams, and girders with bolts, following blueprints and instructions from supervisors.

4) Drive drift pins through rivet holes in order to align rivet holes in structural-steel members with corresponding holes in previously placed members.

5) Erect metal and precast concrete components for structures such as buildings, bridges, dams, towers, storage tanks, fences, and highway guard rails.

6) Fasten structural-steel members to hoist cables, using chains, cables, or rope.


---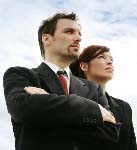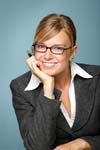 ---
7) Force structural-steel members into final positions, using turnbuckles, crowbars, jacks, and hand tools.

8) Hoist steel beams, girders, and columns into place, using cranes, or signal hoisting equipment operators to lift and position structural-steel members.

9) Pull, push, or pry structural-steel members into approximate positions for bolting into place.


---
Is being a "Structural Iron and Steel Worker" your very best career choice?
Our Career Interest Test will show you which careers match your interests.
Our Free Personality Test will show you which careers match your personality and why.
---
10) Ride on girders or other structural-steel members to position them, or use rope to guide them into position.

11) Unload and position prefabricated steel units for hoisting as needed.

12) Verify vertical and horizontal alignment of structural-steel members, using plumb bobs, laser equipment, transits, and/or levels.

13) Catch hot rivets in buckets, and insert rivets in holes, using tongs.

14) Cut, bend, and weld steel pieces, using metal shears, torches, and welding equipment.

15) Dismantle structures and equipment.

16) Fabricate metal parts such as steel frames, columns, beams, and girders, according to blueprints or instructions from supervisors.

17) Hold rivets while riveters use air-hammers to form heads on rivets.

18) Insert sealing strips, wiring, insulating material, ladders, flanges, gauges, and valves, depending on types of structures being assembled.

19) Place blocks under reinforcing bars used to reinforce floors.

20) Read specifications and blueprints to determine the locations, quantities, and sizes of materials required.


More "Structural Iron and Steel Worker" job description...
---
Click here for "Structural Iron and Steel Worker" Jobs
See the Future Outlook and Educational Requirements for "Structural Iron and Steel Worker"
---
Our Most Popular Products
---
---
Holland / RIASEC Career Code: R-C-E SOC: 47-2221.00
---