"Logistics Manager"

Job Description Including Education, Experience, Knowledge - Part 5
Knowledge, Experience, Education Required for: "Logistics Manager"
1) Transportation -- Knowledge of principles and methods for moving people or goods by air, rail, sea, or road, including the relative costs and benefits.

2) Administration and Management -- Knowledge of business and management principles involved in strategic planning, resource allocation, human resources modeling, leadership technique, production methods, and coordination of people and resources.

3) English Language -- Knowledge of the structure and content of the English language including the meaning and spelling of words, rules of composition, and grammar.

4) Production and Processing -- Knowledge of raw materials, production processes, quality control, costs, and other techniques for maximizing the effective manufacture and distribution of goods.

5) Customer and Personal Service -- Knowledge of principles and processes for providing customer and personal services. This includes customer needs assessment, meeting quality standards for services, and evaluation of customer satisfaction.

6) Mathematics -- Knowledge of arithmetic, algebra, geometry, calculus, statistics, and their applications.

7) Personnel and Human Resources -- Knowledge of principles and procedures for personnel recruitment, selection, training, compensation and benefits, labor relations and negotiation, and personnel information systems.

8) Computers and Electronics -- Knowledge of circuit boards, processors, chips, electronic equipment, and computer hardware and software, including applications and programming.

9) Law and Government -- Knowledge of laws, legal codes, court procedures, precedents, government regulations, executive orders, agency rules, and the democratic political process.

10) Education and Training -- Knowledge of principles and methods for curriculum and training design, teaching and instruction for individuals and groups, and the measurement of training effects.

11) Economics and Accounting -- Knowledge of economic and accounting principles and practices, the financial markets, banking and the analysis and reporting of financial data.


More "Logistics Manager" job description...
---
Click here for "Logistics Manager" Jobs
See the Future Outlook and Educational Requirements for "Logistics Manager"
---
Our Most Popular Products
---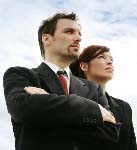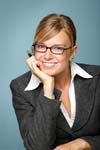 ---
---
Holland / RIASEC Career Code: NA SOC: 11-3071.03
---